It may have been no surprise to private lenders, such as banks and other lending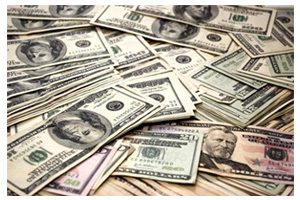 institutions, when the Department of Education announced that one in seven borrowers have defaulted on their federal student loans within the first two to three years of repayment.[1]
Private lenders concerned about these default rates can seek consultation on student loan collection procedures from William R. Wohlsifer, PA. It is imperative to consult with an attorney about private student loans that are in default because of the five-year statute of limitations in which a creditor may file suit in Florida. Also, the Fair Debt Collection Practices Act (FDCPA) places limits on the procedures collectors may use in collecting debt, and as the Consumer Financial Protection Bureau (CFPB) has declared, they will be taking specific measures to ensure that student borrowers are being treated fairly by loan-providers. Thus, it is imperative that private lenders seeking collection consult with an experienced Florida law practice, like William R. Wohlsifer, PA, regarding collection options, which are generally accepted on a contingent fee plus costs basis.
William R. Wohlsifer, PA practices debt collection procedures and litigation, representing creditors who seek recovery because of a debtor's failure to repay their student loans in Florida. From the initial demand letter to post-judgment execution, our firm will exhaust every reasonable measure available throughout the collection process to attempt to collect on your behalf. Where some collection agencies or other law firms may give up after a few demand letters and phone calls, we seek our client's authority to take the matter to court for final disposition.
Once a lawsuit is filed and a money judgment is obtained, the Florida Rules of Civil Procedure allow for a broad scope of discovery to identify various debtor assets to assist our firm in determining the proper remedy to enforce the judgment liens. When appropriate and pre-approved by the client, William R. Wohlsifer, PA may conduct comprehensive electronic asset and skip trace searches to locate:
Real property;
Personal property (vehicles, boats);
Stock ownerships;
Business ownerships;
Other judgment liens; and
Other assets of the judgment debtor that may be reached to satisfy your unpaid judgment.
After obtaining a Final Judgment of Indebtedness, William R. Wohlsifer, PA may use various remedies to execute judgment, such as:
Attachment and levy of personal property
Garnishment of accounts receivable
Garnishment of bank accounts
Garnishment of wages
Foreclosure of real property
When a debtor fails to comply with a mandatory post-judgment court order and continues to ignore his, her, or its obligations to their creditor, the debtor may be found in contempt of court. A finding of contempt can result in severe penalties, including incarceration. William R. Wohlsifer, PA, will attempt to exhaust every reasonable course of action on behalf of its creditor's claim to recover from the debtor, even when that may require the threat of incarceration, actual incarceration, or civil penalties arising from a debtor's contempt of court.
Do not settle for anything less than tenacious, continuous representation. We even accept cases other law firms reject, because of our confidence in our collection methods.
Most of the debt collection cases we accept are handled on a contingent fee plus costs basis under which you will owe no amount for attorney's fees unless there is a money recovery. The client is responsible for costs of collection such as court filing fees, service of process, certified mail, photocopying, private investigator fees, etc., regardless of the outcome of the case. William R. Wohlsifer, PA will do all it can to keep these costs at a minimum, and will not incur any single reasonable and necessary cost without the client's prior approval. If there is a recovery, William R. Wohlsifer, PA shall be entitled to a share of that recovery at a percentage set forth in the written Contingent Fee Plus Costs Agreement and Statement of Client's Rights that must be signed prior to commencement of our legal representation.
Typically, our pre-suit percentage is 33 1/3% and our post-suit fee is 40% of the gross recovery. However, each representation is analyzed on a case-by-case basis. In some instances where the amount in controversy is high and the chances of recovery appear optimal, the contingent fee may be lowered. In some instances where chances of recovery appear highly problematic, the contingent fee option may not be available, but we may agree to accept representation under a billable hour fee agreement. In some cases a hybrid attorney-client fee agreement may be negotiated containing both a reduced contingent fee and a reduced hourly fee component.
If you are a lender, creditor, or holder in due course of a delinquent student loan, please do not hesitate to contact our office at (850) 219-8888 for more details.
[1] The cost of attending college or graduate school continues to increase as tuition rates rise and federal subsidy programs for private lenders are eliminated. Because of increases in tuition, students and their parents have begun borrowing more money to finance educational programs. According to Bloomberg Personal Finance, the New York Federal Reserve Bank has shown that American students with debt, around the age of 25, have increased about 43% since 2003, and the average loan amount has risen approximately 91%. Unfortunately, the market is having a hard time keeping up with the supply of graduates, and students are finding it harder to repay their loans.