Mr. Wohlsifer has defended more than 150 BitTorrent cases in Florida.
Contact us at (727) 378-3657 for a Free Consultation.
William Richard Wohlsifer ("Billy") received a Bachelor of Arts degree in Political Science from the University of Central Florida in 1991, and Juris Doctorate, cum laude, from St. Thomas University School of Law in 1996, where he graduated in the top 10% of his class. Billy currently works at William R. Wohlsifer, PLLC.
William R. Wohlsifer, PLLC, practices debt collection, copyright and trademark litigation, and mediation throughout the State of Florida.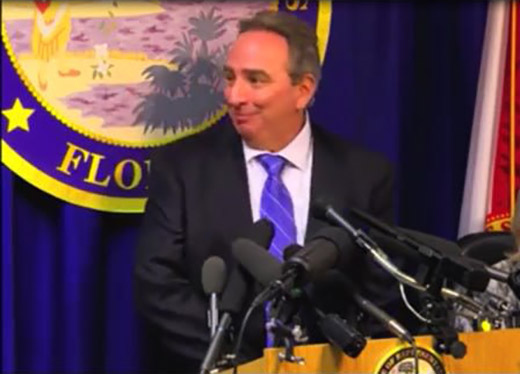 SUBPOENA DEFENSE
MOTION TO QUASH
MOTION TO DISMISS:
We are now accepting representation on behalf of Internet subscribers in defense of cases filed by Strike 3 Holdings, LLC. If you received a NOTICE OF SUBPOENA issued from the Miami-Dade County Court or a NOTICE OF LAWSUIT filed or to be filed in Florida's Southern, Middle or Northern District federal courts, please do not hesitate to contact us at [email protected] for a free consultation.
Mr. Wohlsifer has defended more than 100 BitTorrent cases in Florida, filed by plaintiffs targeting individuals as "John Doe" or by their Internet Protocol (IP) Address, under the threat of subpoena. They refer to these Internet subscribers as "defendants;" we refer to the plaintiffs as "Trolls."
Read Mr. Wohlsifer's 2013 Internet Law publication:
'Certifying' Documents via Third-Party Software: Binding on the Court?, Wohlsifer, W., & Thomas, T., The Computer & Internet Lawyer, Volume 31, No. 2, p. 10 (Feb 2014). Wolters Kluwer Law & Business.
Read Mr. Wohlsifer's ground-breaking 2001 Internet Law publication:
Proving Publication in Cyberspace, Wohlsifer, W., E-Commerce Law, Aspen Law and Business, New York, NY (Oct. 2001).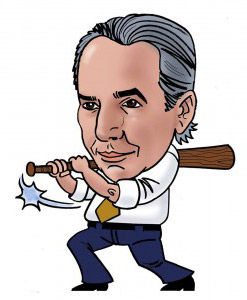 COMMERCIAL DEBT COLLECTION LAW:
Contact William R. Wohlsifer, PLLC,  for a free consultation about our COMMERCIAL DEBT COLLECTION practice. We pursue debt recovery to the fullest extent of Florida civil law, including contempt of court, when appropriate. We invoke all reasonably available collection remedies to recover money due our clients, whether by wage garnishment, bank and brokerage account garnishment, levy and execution of personal property, foreclosure of real property, etc.
We are not a collection agency; we file lawsuits. Our law practice focuses on commercial debt collection practices for out-of-state creditors and plaintiffs in pursuit of collecting money due from Florida residents and Florida businesses. No recovery, no fee; client pays costs.
Meet Billy Wohlsifer, Esquire. Florida's First Libertarian Candidate for Attorney General. Watch Billy recorded live during the 2014 Attorney General Debate! (Go the link at top of this Page.)