This article was originally written by Steve Elliott for Hemp News on 9/22/2015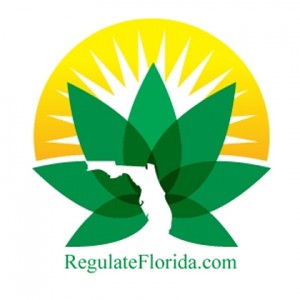 A new drive to legalize recreational marijuana in Florida was launched last week. West Palm Beach attorney Michael Minardi is proposing to regulate marijuana like alcohol.
Minardi's group, Regulate Florida, needs 683,149 valid voter signatures by February 2, 2016, to get the Florida Cannabis Act on the ballot for November 2016, reports Michelle Quesada at ABC Action News. The group is going for a million signatures to make sure.
The proposal would amend the Florida Constitution, making buying marijuana roughly the same as picking up a bottle of liquor at the store, according to Minardi. "We trust people with alcohol; we trust people with tobacco," he said.
As long as you're 21 or older, you should be able to buy and use marijuana responsibly, Minardi said. "These people who are using them [drugs] are responsible adults and they should have the choice to do that," he said.
If approved, the measure would set a deadline of July 2017 for Florida state government to begin licensing and regulating commercial marijuana growers, processors and retailers, reports Michael Pollick at the Miami Herald Tribune.
Education can change people's perspectives, Minardi said, and the new law would help clear out jails.
"Let's stop wasting resources," Minardi said. "I can sit in court for hours based on a cannabis case. We have courts that are clogged, backlogged on systems, hard to get dates for hearings and things of that nature and a big part due to misdemeanor cannabis cases."
"We're going to use science, and we're going to use stats" in the campaign, Minardi said, reports Chris Joseph at Broward Palm Beach New Times.
In March, Minardi won a landmark case successfully using medical necessity as a defense for marijuana charges against a client. Ironically, the recreational legalization initiative could hurt the chances of success for a retry of United For Care's medical marijuana proposal, which fell just short at the polls in 2014. It takes 60 percent of the popular vote to amend the Florida Constitution, and medical marijuana got 58 percent.
According to conventional wisdom, having two competing cannabis initiatives on the same ballot hurts the chances of both initiatives; the confusion surrounding two separate marijuana initiatives could also negatively impact signature gathering efforts for both camps.
Minardi has teamed with fellow attorney Bill Wohlsifer and cannabis activist Karen Goldstein to form the corporation Sensible Florida and the associated group, Regulate Florida.
While United For Care's medical marijuana drive two years ago was largely bankrolled by wealthy Tampa attorney John Morgan, Regulate Florida has no such big financial backer to help its campaign, according to Minardi.
"We don't have a John Morgan or a Sheldon Adelson financing us," Minardi said. "We're raising money by selling shirts and spreading the word with our volunteers to sign the petition."
The petition is available on Regulate Florida's website for people to download and sign (you must be a registered voter in Florida for your signature to count).