Almost every aspect of business is impacted by what is generally referred to as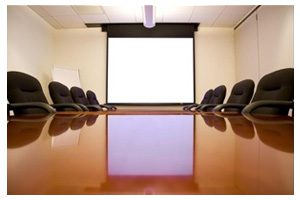 "Commercial Litigation" or "Business Litigation." It is difficult or impossible to define the total scope of Commercial Litigation, since the scope of legal involvement of business is virtually limitless, encompassing everything from an individual conducting an ordinary transaction to disputed complex commercial matters involving multiple parties crossing over various areas of law.
The Florida Bar describes Business Litigation as "the practice of law dealing with the legal problems arising from commercial and business relationships including litigation of controversies arising from those relationships. 'Business litigation law' includes evaluating, handling and resolving such controversies before state courts, federal courts, administrative agencies, mediators, and arbitrators. Matters not qualifying for business litigation include areas of practice dealing with personal injury, routine collection matters, marital and family law, or workers' compensation."
At William R. Wohlsifer, PLLC, we include the following areas of law under the umbrella of "Commercial Litigation":
Product Disparagement & Dilution
Defamation of a business' good name
Breach of a Non-compete Clause
Corporate and Partnership Disputes
Copyright & Trademark Infringement
Tortious Interference with Contract
Fraudulent Misrepresentation
Intellectual Property Rights
Deficiency Judgment Action
Royalty Recovery
Delinquent Accounts Receivable
Homeowners' Associations' Fees
Breach of Contract Litigation
Final Judgment Enforcement
Domestication of Foreign Judgments
Trade Secret Litigation
Licensing Agreement Disputes
Breach of Confidentiality Agreement
Product Disparagement Actions
Cease and Desist Demands
Actions for Injunctive Relief
Notes, Guaranties & Deficiencies
William R. Wohlsifer, PLLC, practices in commercial litigation with a focus on the following types of actions or relationships:
Please contact us for a free telephone or email review of your case at (727) 378-3657 or [email protected] to discuss your business litigation concerns, whether you deem them to be relatively minor or extremely complex.