Creditor's Rights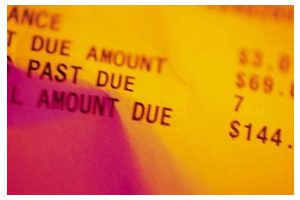 William R. Wohlsifer, PLLC, represents business entities and financial institutions seeking to recover consumer accounts receivables and commercial debts.
We provide collection services for the following debts:
– Notes payable
– Personal guarantee enforcement
– Bank loans secured by inventory or equipment
– Defaulted mortgages
– Outstanding credit card balances
– Delinquent accounts receivable
– Unsecured loans and private financing
– Delinquent homeowners' association fees
– Worthless checks
– Unpaid judgments
– Deficiency judgments
– Royalties due under licensing agreements
– Out-of-state (foreign) judgments
– Student Loans
We pursue debt recovery through the following procedures:
– Collection lawsuits
– Adversary proceedings in bankruptcy
– Real property foreclosures
– Attachment and levy of personal property
– Garnishment of accounts receivable, bank accounts, and wages
– Mediation
– Arbitration
Bankruptcy
We represent secured and unsecured creditors in bankruptcy proceedings. Here are a few of the actions we can take to protect your rights:
– File and pursue your Proof of Claim
– Seek relief from the automatic stay for secured creditors and in other unique circumstances
– Defend avoidance actions by the U.S. Trustee, including preferential treatment and fraudulent transfer attempts
– Challenge or support confirmation of proposed reorganization plans
– Prompt transition of your claim from bankruptcy court to state or federal court (when permissible)
– Representation in adversary proceedings
Please contact us for a free telephone or email review of your case at (727) 378-3657 or [email protected].