Mindful Mediation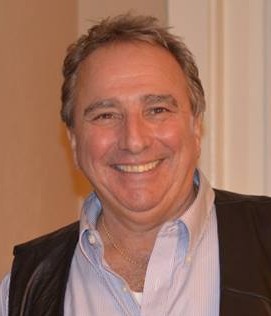 Attorney Billy Wohlsifer: Florida Supreme Court Certified Circuit Civil Mediator; Trained in Collaborative Law; Qualified Arbitrator; Mortgage Modification Mediator for federal bankruptcy court; DBPR Homeowners' Association Mediator; Member of the Florida Bar; and Member of the District of Columbia Bar.
Since conflict is an integral part of life, a mindful approach to managing disputes is appropriate.
Definition: Mediation – a dispute resolution process facilitated by a neutral third party. If you are in dispute or litigation appears imminent, join me in a confidential, mindful mediation tailored to accomplish settlement in less time and with less acrimony.
Contact Billy Wohlsifer, Esquire, at (727) 378-3657 or email  [email protected] for a confidential discussion to determine if a mindful mediation or a collaborative law process is appropriate for your circumstances.
See our Fee Schedule Page for further detail.
 Collaborative Law
Collaborative Law is a process that enables parties involved in disputes, each represented by counsel, to resolve the parties' differences in an-out–of-court discussion.
HOW DOES THE COLLABORATIVE LAW PROCESS WORK?
To facilitate the resolution of the parties' differences without litigation, the process operates in an environment grounded in good faith, honesty, cooperation and professional ethics. The parties and their lawyers sign a written Participation Agreement wherein they agree to work toward settlement in a cooperative manner. Settlement is accomplished through informal discussions, settlement conferences, or mediation. Experts are available and may assist the parties, if needed.  Collaborative lawyers work toward settling your matter, rather than preparing for trial, resulting in a shorter process which protects your privacy and reducing stress.
Click here to view Mr. Wohlsifer's Participation Agreement Form
WHAT ARE THE BENEFITS OF COLLABORATIVE LAW?
Mutually agreed upon settlement
Atmosphere of cooperation
Retaining control of the settlement process
Reduction of anxiety
Savings in time and elimination of court appearances
Greater privacy and confidentiality
CHOOSING A PROFESSIONAL YOU CAN TRUST
In Florida, a collaborative lawyer is a member in good standing of the Florida Bar, who is committed to the process of resolving conflicts through alternatives other than litigation. In Florida there are several professional organizations focused on the practice and evolution of the including the Collaborative Family Law Council, the International Academy of Collaborative Professionals.
See our Fee Schedule Page for further detail.